Journal of Media Pendidikan Matematika (MPM) with P-ISSN: 2338-3836, E-ISSN: 2657-0610 which is published twice a year in June and December is a journal managed by the Mathematics Education program FSTT UNDIKMA continuing the management carried out by PKPSM since 2013. MPM focuses on publishing articles related to research results as well as the results of literature studies on mathematics education. This type of research can be in the form of classroom action research, experiments, qualitative research or other research. The results of the study can be the results of the application of the model / method / approach, the use of learning media (props).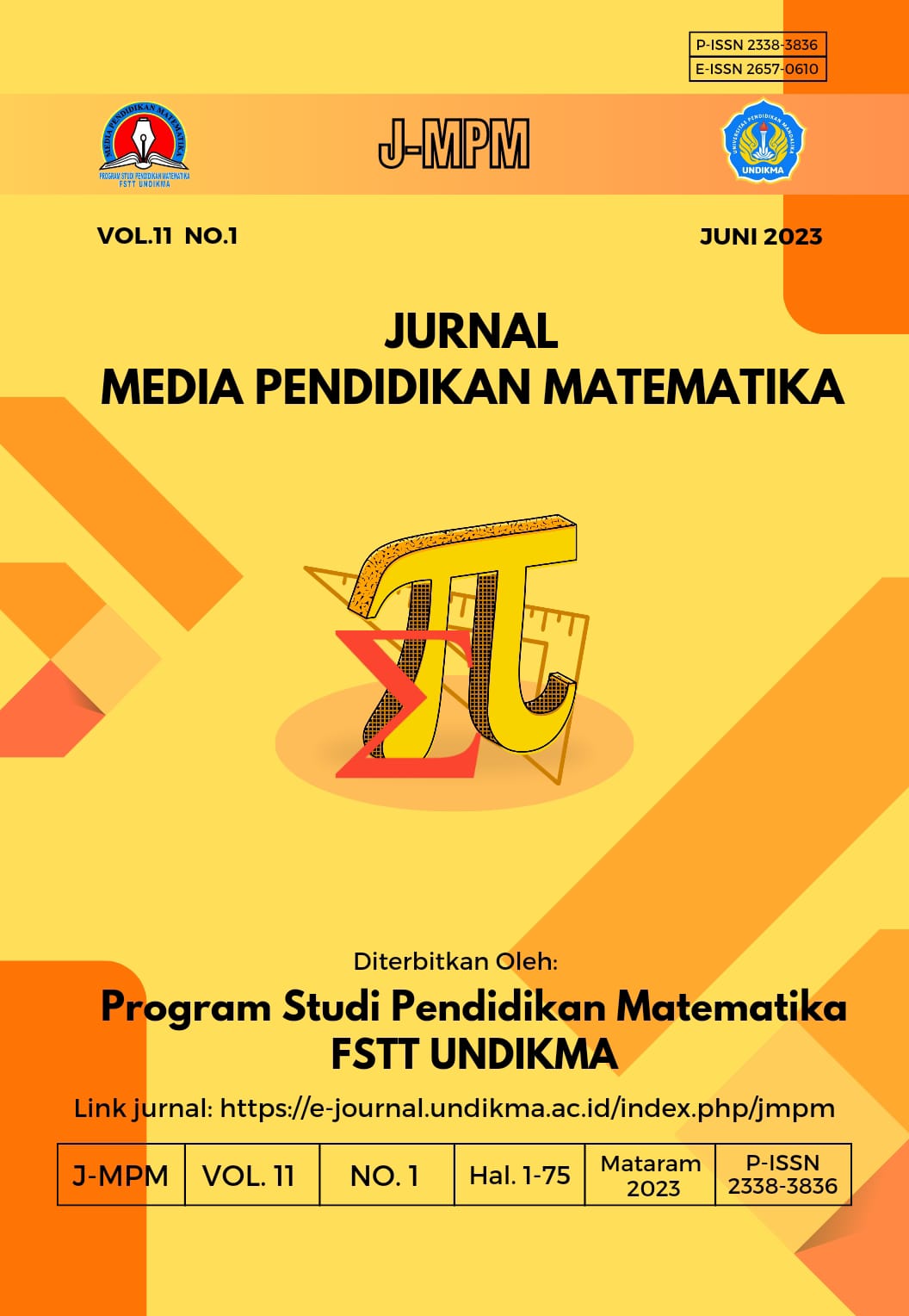 Announcements
Dear Author: Call For Papers

Yth. Bapak/Ibu

Kami Pengelola jurnal Jurnal Media Pendidikan Matematika (JMPM) mengundang Bapak/Ibu untuk menerbitkan artikel hasil penelitian/pemikiran di bidang ilmu kependidikan di jurnal kami http://ojs.ikipmataram.ac.id/index.php/jmpm/index.

JMPM merupakan jurnal yang dikelola oleh program studi Pendidikan Matematika IKIP Mataram
Saat ini jurnal kami sudah:

Terakreditasi SINTA 4
Ber-ISSN cetak maupun elektronik
Proses Manajemen menggunakan menggunakan full OJS
Sudah terindeks di Google Scholar
Terbit dua (2) Kali setahun (Juni dan Desember)
Bekerjasama dengan reviewer-reviewer yang expert dibidang kependidikan

Untuk Volume 9 Nomor 1 akan terbit bulan Juni 2021. Deadline submit 30 April 2021.

Bagi author yang mengalami kendala dalam registrasi, dan pengiriman file revisi, bisa menghubungi kami di No. telepon/WA berikut:

Masjudin     : 081917700789

Sanapiah     : 082144343684

Baiq Rika    : 087722522708

Yuntawati   : 087850425330

Posted: 2020-01-01
More...
Vol 8, No 2 (2020)
(In Progress)
Table of Contents
Articles