Initials

Abbreviation

Online First

Frequency

DOI

E-ISSN

P-ISSN

Editor in Chief

Associate Editor

Email

Published by

Citation Analysis

Editorial Address

BJIB 

Bioscientist j. ilm. bosbiol.

June 2013

2 Issues per Year (June | December)

Prefix 10.33394 by 

Mr. Agus Muliadi

Mr. Safnowandi | Mrs. Baiq Muli Harisanti

Mandalika University of Education

Dimensions | Google Scholar

Pemuda Street No. 59A, Catur Building Floor I, Mataram City, West Nusa Tenggara Province, Indonesia.
Bioscientist : Jurnal Ilmiah Biologi, managed and published by the Department of Biology Education, Faculty of Applied Science and Engineering, Mandalika University of Education, Indonesia.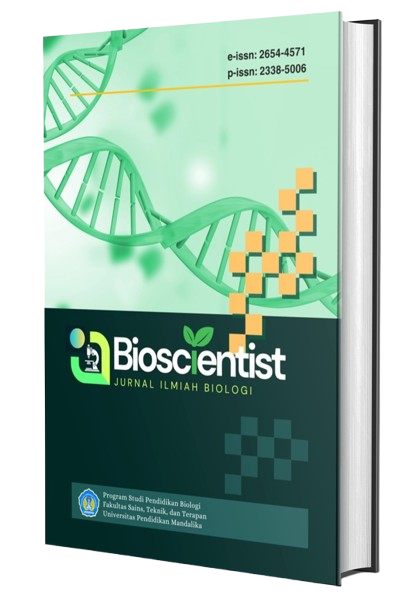 Announcements
CALL FOR PAPER

Volume 11, Number 2, December 2023

Dateline for Submission of Articles to be Published in December, 31 October.

Posted: 2023-06-30
More...